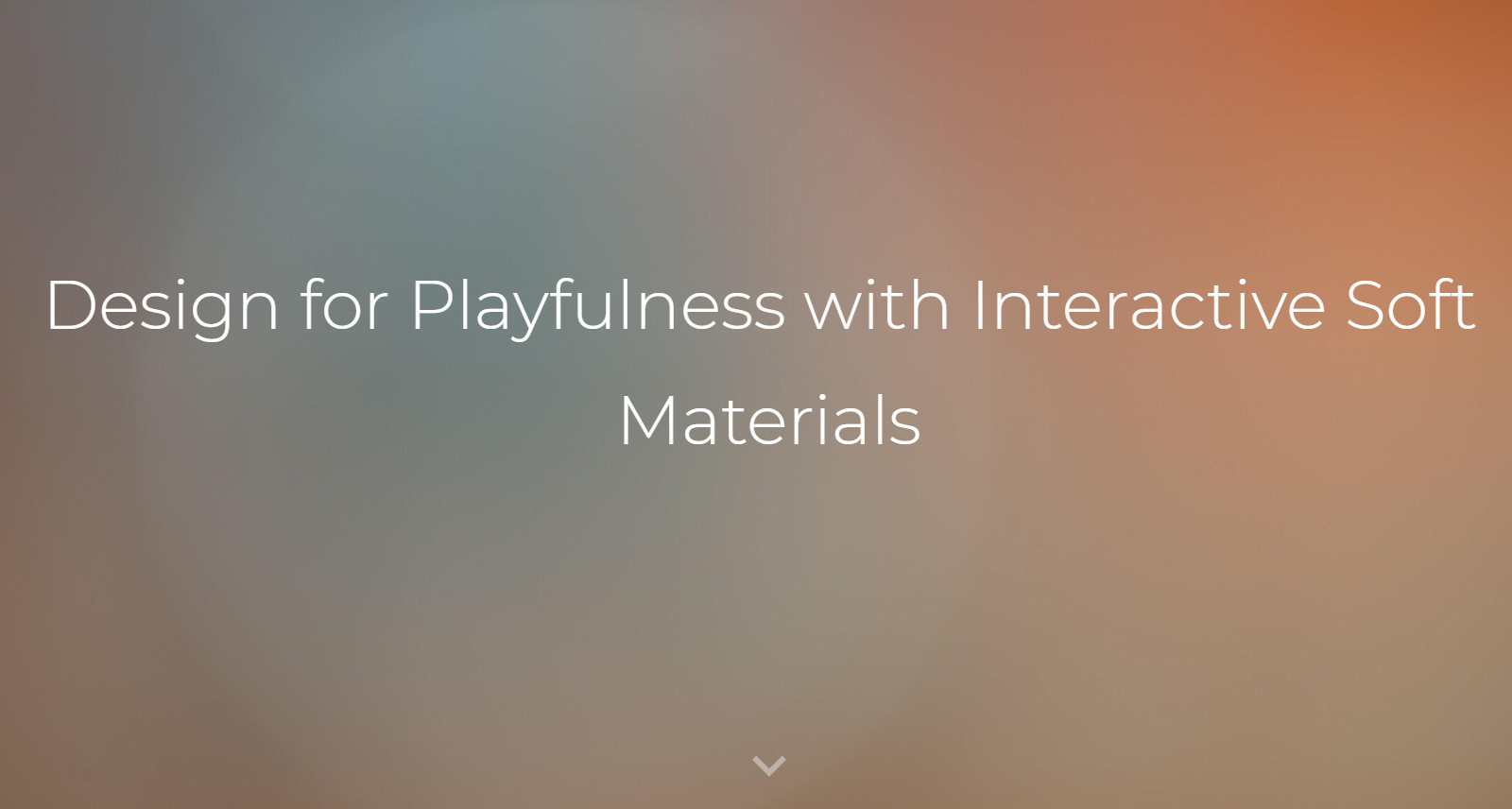 Welcome to TEI21 Studio!
We invite you to participate in the virtual TEI Studio on Interactive Soft Materials to Design for Playfulness.
E-textiles or electronic textiles are a constantly changing field introducing new possibilities of making textiles responsive, interactive, and connected for many different applications, ranging from smart wearables to architectural objects. While the e-textile area has been exploring the possibilities of playful applications, other soft materials that show interactive attributes can also be considered as possible sources for pleasurable play experiences.
The one-day Studio will briefly introduce embodied and somaesthetic design methods to enable participants to explore playful aspects of soft materials and technologies they have at hand. The Studio aims to discover and develop playful aspects of interactive soft materials together in a multi-disciplinary group while participants create their own ideas around it. As a result, we will start expressing, sketching, prototyping, and discussing our ideas depending on each participant's individual background, their skills, and available resources. The Studio is open for a limited number of interested persons to join our self-directed research and tinkering activities online and contribute to our ongoing discussion.
Date and time: around 1 hour introduction on 18.02.2021 (time to be specified with participants) and 19.02.2021 at 17-21h CET (the final date & time can change based on all participants' timezones)
How to apply: Please send one A4 motivation letter to softtechplayground@gmail.com by 4th of February 2021. In this motivation letter, please introduce your background, interests, whether you identify as a designer, researcher, or any other profession? Feel free to use photos, text, or a combination of both to show your interest in the workshop topic in your way! Feel free to be creative and informal! Please also indicate your timezone from which you will participate to ease our planning process beforehand. We will select participants to ensure the diversity of backgrounds and interests. After successful application, you will receive a registration confirmation from us.
Participation fee: The general organizers of the ACM International Conference on Tangible, Embedded and Embodied Interaction (TEI) will charge a fee of 30€. We, the Studio organizers, won't charge any additional fees!
See more: https://sites.google.com/view/tei-21-studio-design-for-play/ & https://tei.acm.org/2021/attend/studios/#S4
Looking forward to collaborating with you in the virtual Studio!
Seçil Uğur Yavuz, Paula Veske, Barbro Scholz, Michaela Honauer, Kristi Kuusk